---
At Snom, evaluating audio quality for a new product begins after the first plastic injection samples and continues throughout the life cycle of the product. We have improved audio quality over the years by combining our acoustic experience and VoIP signalling know-how with the latest DSP algorithms. Specifically, we have solved various issues inherent in VoIP technology, including processing delay, network delay, network packet loss, and issues related to background noise.

It is this attention to detail during design that creates voice quality differentiation between telephones. Subjective tests are as important as objective tests, and a good objectively tuned phone can still provide poor audio. At Snom, superior audio devices means a cycle of objective tuning followed by subjective sessions until the quality is perfected. Snom utilizes a wide range of testing tools and software in the design of our IP telephones, which ensures we deliver the best quality to our customers according to the latest requirements of modern telecommunication.

---
An enterprise telephone must work in a wide variety of business locations and situations, including the hall, the reception area, the call center, the busy office, the executive suite, the warehouse or the remote office. We must provide connectivity to a variety of devices and technologies such as Bluetooth®, Power over Ethernet (PoE), headsets, and LAN. We must also have relevant security mechanisms in place on our products to prevent telephone misuse. Snom phones work for a variety of traffic levels, with features such as single calls, multiple line monitoring, conference calls, busy repeat calls, calls from known contacts, calls on hold, Do Not Disturb, and call avoidance. Phones must also fit the office conditions, be able to be mounted in the place of choice and be easily accessed. Snom phones are integrated into office life, with simple training requirements, ease of use, and ease of deployment.
To support all these requirements over the years, Snom developed feature sets that cover every possible office scenario; a Snom phone has more than 700 settings that can be combined to give you maximum effectiveness for your daily work. The requirements will vary depending on the user's application and are only achieved by paying close attention to customer feedback and continuously testing to ensure delivery of requirements.

---
Products developed for everyday business require simple operating concepts. At Snom, we analyze and evaluate the human, technological and economic factors that are relevant to a product's success – all from the viewpoint of our customer. One of the results is the provisioning of intuitive graphical user interfaces for complex interactions between our users and devices.
Teams of young and experienced designers develop innovative and user-friendly design solutions that stand out for their exceptional originality, lending our brand the requisite authenticity. Worldwide awards confirm our success in this area and justify our design philosophy. Our primary target is the satisfaction of our customers, and this objective will never change.
Snom phones are used every day and have an effect on people and their well-being, which is why the aesthetic quality of our products is so important to us. Our design is thorough down to the last detail.

---
Good displays on telephones are extremely important as they present important visual information to users. At Snom, we only utilize proven technologies such as TFT or FSTN in our product displays. Our high-resolution color displays are made from thin film transistor liquid crystal displays (TFT LCD) for improved features such as pixel addressability and contrast values. Other advantages of these technologies are the wide viewing angle, low color shift, and good transmittance values. Snom believes in using monochrome displays in most cases; film-compensated super-twisted nematic displays (FSTN) are used with a passive-matrix LCD technology that's comprised of a film-compensating layer between the display and the rear polarizer for added sharpness and contrast. Backlighting is achieved with low-power LEDs, providing both long life expectancy and good display quality performance.
All displays used in Snom telephones are selected for durability and stability; they can sustain defined electrostatic discharges (ESD) and power outages without any damage. We are therefore able to offer a 24-month warranty with our desk phones that includes displays. Many Snom customers have been using our products continuously for more than 5 years without reporting any display fading.

---
The label "Made in Germany" has grown synonymous with top engineering, excellence, reliability, and attention to detail. German intellectual accomplishments have helped to shape the world. Originally, German engineering simply referred to engineering performed in Germany. Today it is used to differentiate higher class engineering.
Germany came late to the industrial revolution, and was then able to build on the technological advances of the earlier factories and machines. In Germany, industries were set up as cartels. This led to uniform standards of production and quality. Eventually people noticed that products and materials from Germany were "premium" when compared to the average in the market.
Today, the term "German engineering" also describes the mindset of the people working in the country. Germany has a culture that puts emphasis on reliability, work and efficiency. Quality and interoperability seem like logical offshoots of the development process. Those who endorse German engineering tend to take their time and do things right, resulting in a high quality product. Snom values developed from our German heritage. We aim to achieve perfection in telephony with interoperable and well-built systems based on open standards, reflecting our attention to detail. We offer solutions that are elegant, practical, cost effective, and built with superb audio quality.

---
Snom is devoted to perfection. This means that industrial design is a critical part of the new product research and development process. Snom phones must fit into multiple scenarios and situations; the industrial designer's studies of function and form and the connection between product, user and environment are critical aspects to achieving this. Product characteristics specified by Snom design guide include aspects such as the overall form of the object, the location of details with respect to one another, colors, texture, form and aspects concerning the use of the device such as audio, keyboard and light. Snom values new design ideas and actively seeks input from outside our own team.
Snom products combine mature VoIP and audio technologies with exclusive design to set new technical and aesthetic standards. Snom is addressing sophisticated users who are looking for a VoIP telephone that combines an extensive range of functionalities with an exclusive, timeless design.

---
To ensure that we are able to provide our customers with the innovative features that result in the most advanced products in the market, Snom engineering teams work in close cooperation with leading semiconductor vendors – such as Broadcom, Intel, Cirrus and Texas Instruments – to define features and new platforms.
Before developing a new system-on-a-chip (SoC) design dedicated to VoIP, our engineers are in contact with the system architects within the semiconductors industry. Capabilities such as those provided by Ethernet switches are developed in combination with physical layer devices (PHYs), digital signal processors, and audio engines and are fully integrated into a single chip solution. By placing special focus on the audio aspects of the SoC design, our team ensures that the best quality communication over IP networks is achieved. This includes compliance with our in-house standards for high-quality acoustic echo cancellation, extended jitter buffer and packet loss concealment.
Another important consideration is ensuring that the energy consumption of our devices is below market averages to meet the demand for state-of-the-art green products.

---
Unlike any other in the world, Snom software provides a huge and unparalleled set of features that are useful to the business professional. Since the very first version of Snom firmware, there has been constant and ongoing development focused on being open to a wide variety of ITSPs and being interoperable with a wide range of IP PBX platforms. Snom is a feature leader, and when new technology is introduced, Snom is among the first to provide these latest features on our telephones.
Snom has a modular approach to software development that makes it possible to have the same firmware supported seamlessly on different phones. When a firmware version is released, it is provided for every current phone model. Differences in supported features are solely dependent on the hardware. The same provisioning processes are in place for all telephones, and Snom aims to make it easy for our customers to stay on the latest version. This approach makes administrators' jobs easier, particularly those who have a mixed telephone model environment; they only have to familiarize themselves with one phone model to be able to manage and update the entire Snom phone range. This approach is also important for Snom. It simplifies the software development process while at the same time increasing the importance of having clean and well-written code.

---
Snom-branded products are designed and built for people who have various and diverse abilities. In this feature profile, you'll learn about the features that make Snom VoIP phones easy to use and accessible for disabled people with disabilities.
Accessibility Features for People who are Deaf or Hard of Hearing
Visual Message Waiting Indicator (MWI)
One or more indicator lights, and icons on the phone screen indicate that new messages are waiting.
---
Adjustable Ring Tone and Volume
You can adjust the volume and ring tone to suit the needs of a given location. You can also assign specific ring tones for a contact or group.
---
Raise or lower the volume during active calls to more clearly hear the caller on the far end of the conversation.
---
Text, icon, LED, and status message indicators let you know when calls are incoming or outgoing. They can also be used to indicate the status of specific features that may or may not be active among other programmable functions.
---
A multi-angle LED indicator flashes when calls are incoming.
---
Electronic Hook Switch Support
Our D7xx desksets support Electronic Hook Switch (EHS), so if you use a supported headset, you can use the controls on the headset to answer and end calls. In addition, you may be able to mute calls and control volume from your headset.
---
If you use a headset, you can set up your phone so that all calls use your headset.
---
Hearing Aid Compatible (HAC) Handsets
All Snom handsets are compliant with the Hearing Aid Compatible (HAC) per FCC part 68 compliance, and have telecoils that magnetically couple to most forms of wearable hearing aids.
---
Snom phones support commercial TTY devices (for example, Ultratec Minicom, and Superprint). In addition, Snom phones provide acoustic coupled TTY support.
Accessibility Features for People who are Blind or have Limited Vision
Adjustable Backlight Settings
You can change the brightness of the screen by adjusting backlight intensity settings.
---
Tactile "5" Key with Raised Bump
The "5" key has a bump that enables you to easily discern the position of other keys on the keypad.
---
Large keys on our desk phones and most DECT phones enable you to easily access phone features and functions.
---
Physical Line Keys (D120, D7xx, M1xx)
Snom desksets and our M100 KLE series VoIP phones have physical line keys that you can press to answer and end calls.
---
Variety of Dedicated Feature Keys
Many features on Snom phones are accessible by pressing dedicated feature keys on the phone.
---
Tactile-Discernible Number, Feature, and Navigation Keys
Keys on the phone are grouped by function and easily identified by their size and shape.
---
Many feature keys are illuminated when activated, so you're easily alerted when a feature is enabled.
Accessibility Features for People with a Physical Disability
Snom phones can automatically answer incoming calls using the speakerphone. When enabled, you don't have to lift a handset, push a button, or press any keys to answer a call.
---
Dedicated Headset Jack that Enables the Auto-answer Function
If you use a headset, you can configure your phone so that all calls use your headset.
---
Snom desk phones and most DECT phones have large and well-spaced keys on the phone.
---
A built-in speakerphone enables you to use the phone without having to use a handset or headset.
---
Snom phones have stands that you can adjust to various angles so your phone sits at a comfortable angle on your desktop.
---
The phone's web User Interface enables you to make calls or change phone settings using a web browser on your computer. For example, you can perform the following functions using your computer's mouse and keyboard instead of using the phone's keypad or touchscreen:
Enter and dial phone numbers

Update contact directory entries

Call a number in the directory

Change phone settings, such as brightness, volume, ringtone



---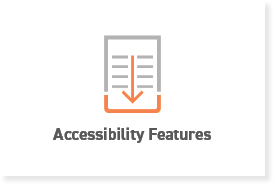 Disclaimer
While VTech uses reasonable efforts to include accurate and up-to-date information in this document, VTech makes no warranties or representations as to its accuracy. VTech assumes no liability or responsibility for any typographical or other errors or omissions in the content of this document.

Limitation of Liability
VTech and/or its respective suppliers make no representations about the suitability of the information contained in this document for any purpose. Information is provided "as is" without warranty of any kind and is subject to change without notice. The entire risk arising out of its use remains with the recipient. In no event shall VTech and/or its respective suppliers be liable for any direct, consequential, incidental, special, punitive or other damages whatsoever (including without limitation, damages for loss of business profits, business interruption, or loss of business information), even if VTech has been advised of the possibility of such damages.